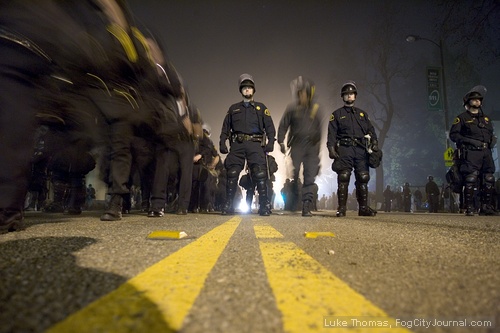 Just another day in Berkeley.
Protestors for and against the Marine recruitment center, Code Pink protestors, the city taking a stand against the war, and getting extorted by the government with threats of them pulling municipal funding.

Fog City Journal post here.
Protests cost $93K.
Marines (whose weapons cost billions ) complain.
Full story SFGate version here.